Brad Lafortune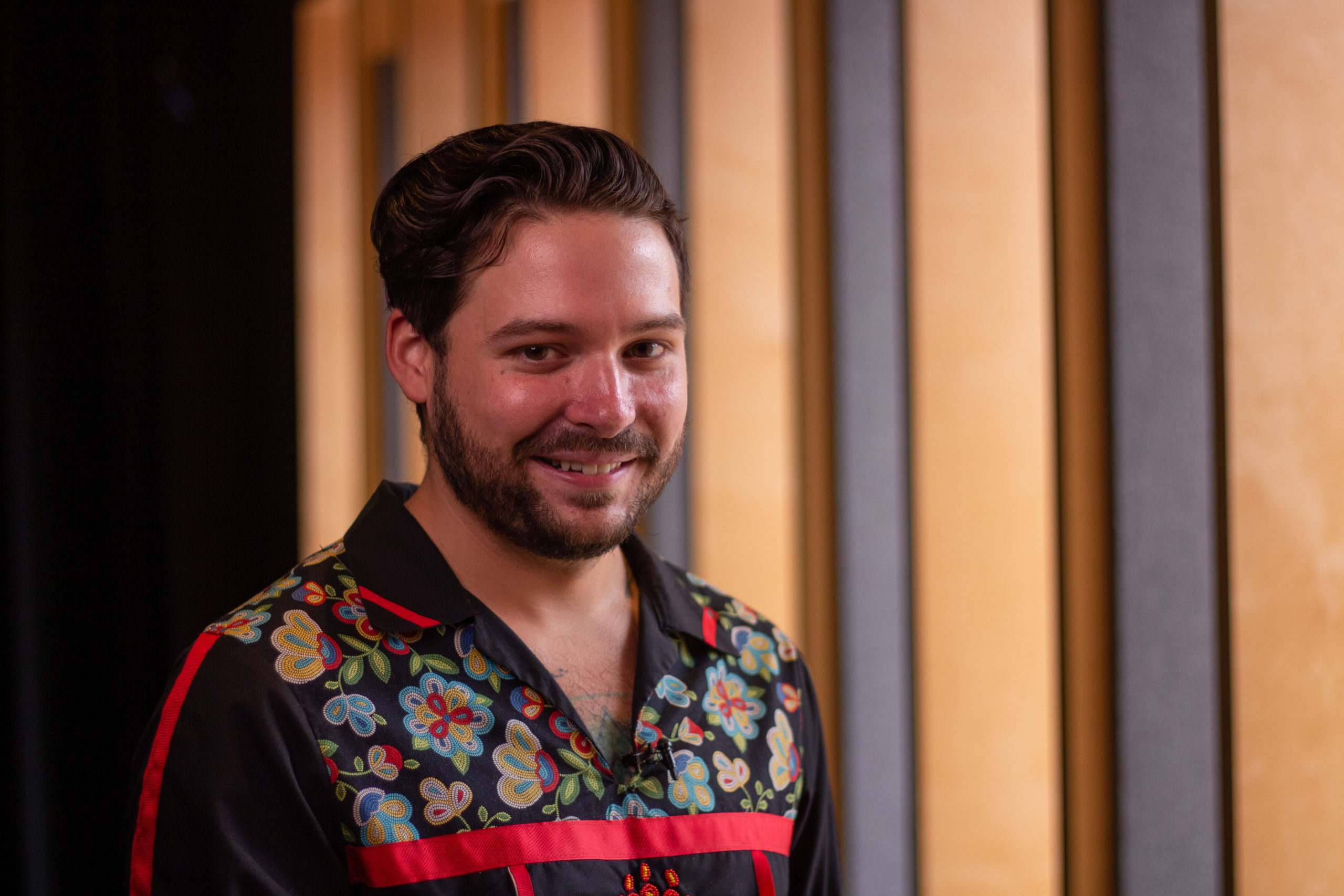 About the Artist
Brad Lafortune is Métis originally from Sudbury, Ontario. Brad began jigging at a young age and started providing workshops and performances in 2009 upon moving to Ottawa. Brad studied at the University of Ottawa where he received his Bachelor of Science followed by a Master's of Physiotherapy. Brad enjoys combining his passion for physical activity and wellbeing with a deep love and understanding of his culture. Brad believes jigging is an interactive way to physically engage individuals of any age, all the while learning about the intricacies of Métis culture.
Though I may be there to teach jigging, it's a perfect opportunity to learn more about Métis history, how the dance came to be, and why it looks the way it does.
Artist's Programs
Curriculum Links
Understand expressions of Métis culture and identity through dance; explore how dance keeps culture alive and reflects identity; identify how dance builds community and how Métis culture is reflected in Métis dance; blending of dance traditions; active listening skills, patterns of music; rhythm; identify unique dance elements of traditional Métis jigging.
Artistic Disciplines
Dance
Diversity
2SLGBTQIA+, Culturally Diverse, Francophone, Indigenous, Men+, Person of Colour
Age
Children ages 5 - 11, Children ages 12 - 18, Seniors, Grade 3, Grade 4, Grade 5, Grade 6, Grade 7, Grade 8, Grade 9, Grade 10, Grade 11, Grade 12
Language Proficiency
English, French
People love this artist
Brad Lafortune provided a jigging class that was lots of fun, a great workout with a bonus of an added cultural component learning about Métis history, dance and culture.
— Christina Moore, Tree of Friendship Peace Centre